These are the latest shots taken March 11 and March 12. The house is getting further along. The wood work is going in with cabinets being built and doors and molding going up. After this part which should take until March 24, the painters will be there to paint and stain all of the walls, ceilings and woodwork. Following that will be the floor people putting in the tile, carpet and wood flooring. They will then do the counter tops. After that is the appliance, plumbing and electrical finishing. Then the sound guys go back to finish it off. Right now that looks like it will be in the second half of May.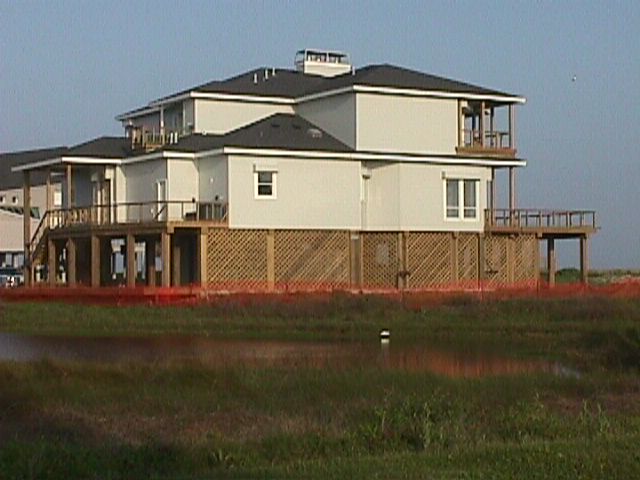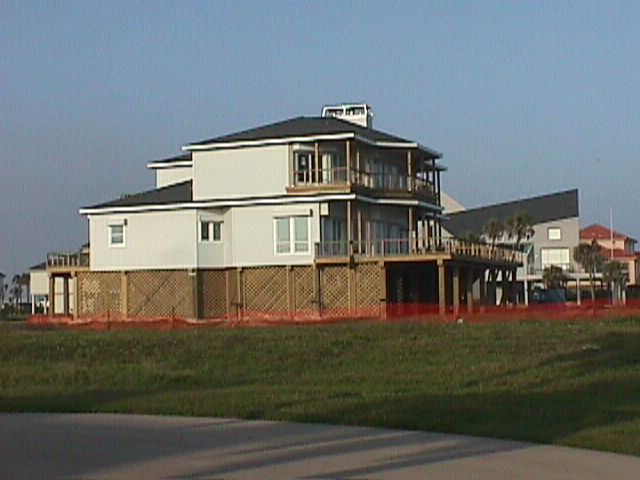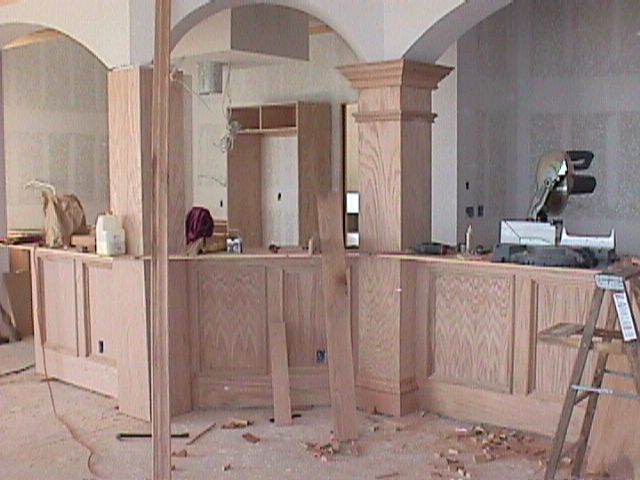 The first two are the outside from the northwest and southwest. Next is from the living room to the kitchen over the wood bar / columns and showing the arches. To the right is the bar area.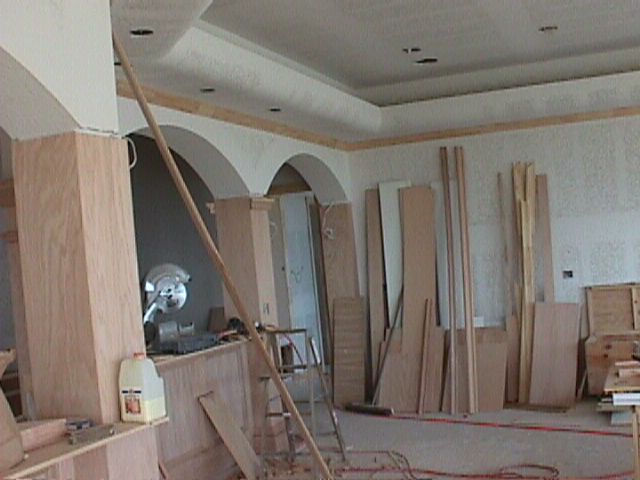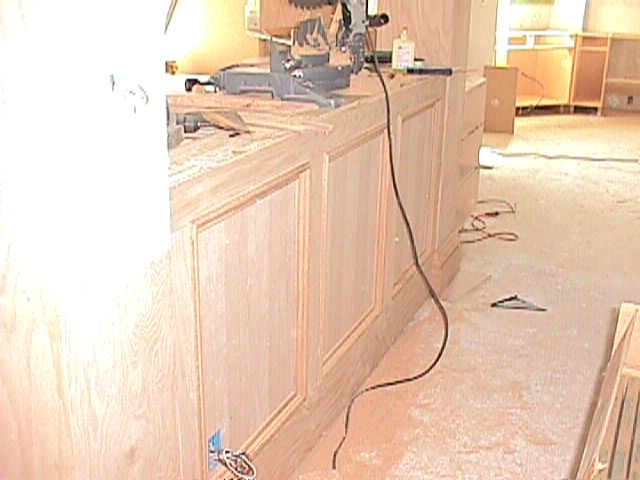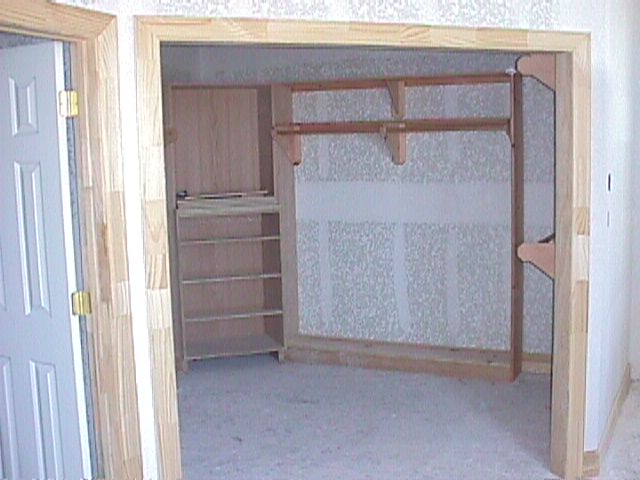 The left picture is from the dining room toward the entry into the living room showing the arches, columns and fir down for the indirect lighting on the ceiling. The center picture is from behind the bar toward the kitchen. The third picture is half of the interior of the master closet showing built in chest and closet racks.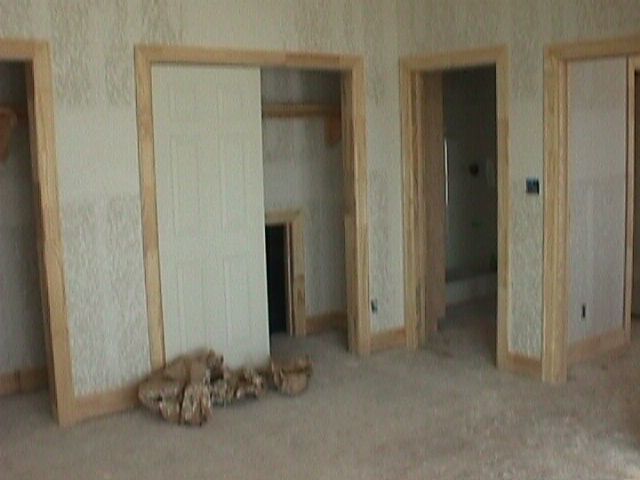 This is some of the doors in the office area with trim and base boards in place along with one closet door showing.
More later.....